Barbados is a unique destination in the Caribbean and has much to offer any type of traveler. If you're looking for an adventure, there's plenty of that on offer too. From diving with sharks to being immersed in the culture, Barbados offers something for everyone whether they are exploring or just relaxing on their vacation!
Barbados is an ideal destination for any type of traveler, with a variety of activities and destinations to choose from. Entry requirements depend on the nationality of the traveler, but most countries can enter without a visa.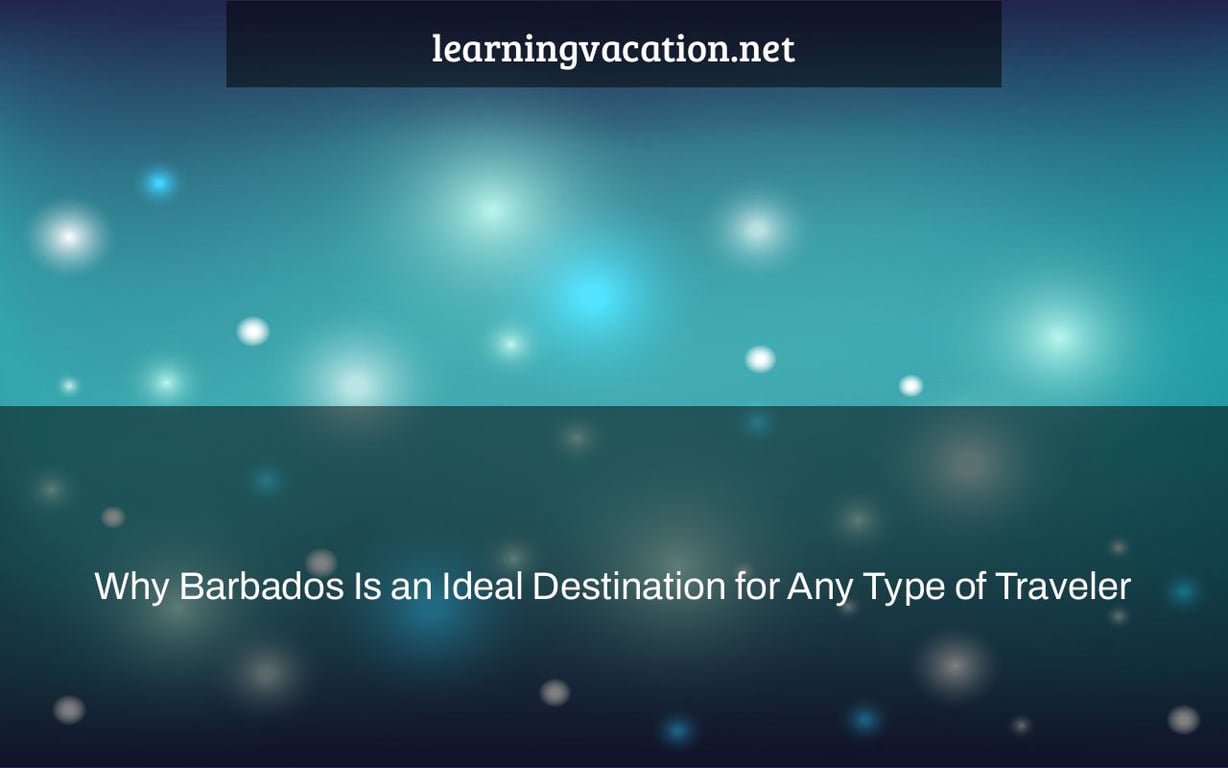 As the epidemic enters its second winter, the Caribbean is proving to be a particularly attractive overseas getaway for Americans. The location checks all the boxes for tourists wishing to go back out into the world and escape the daily grind, being relatively near to home, with lots of COVID-19 protective measures in place and wonderful, warm weather year-round.
Several islands have even created lengthier visas for foreigners to come to their nations to live and work remotely while enjoying the picturesque lifestyle they provide, allowing long-term tourists to dive deeper into their cultures and distinct traditions, as a result of the epidemic.
ADVERTISING
Barbados, an island in the eastern Caribbean that is pleasantly outside of the Atlantic storm zone, is particularly well-suited to such a strategy, given its wide range of offers that are sure to please every kind of tourist. Indeed, the country's 12-month Welcome Stamp program has attracted over 5,000 permitted tourists to take up temporary residency on the island while working remotely.
Barbados' charm extends beyond its crystal-clear Caribbean seas, 70 miles of beautiful sandy beaches, and stunningly colorful sky. From vacationing families to lone adventurers, explorers, history fans, ecotourists, foodies, and more, the island has something unique in store for everyone.
With a nearly 400-year history of colonization, every location on the island has a tale to tell. Historic Bridgetown and its Garrison, a UNESCO World Heritage Site with well maintained specimens of British colonial architecture, is a must-see for culture and history buffs. Visitors will find a variety of attractions, excursions, libraries, museums, and shopping possibilities on the premises.
You don't have to be a gourmet to enjoy Barbados' characteristic Bajan cuisine, which has earned the island the unofficial moniker of "Culinary Capital of the Caribbean." Every meal is a celebration in and of itself here, among an attractive ambiance and kind and friendly people.
Barbados's rustic windmill. Barbados Tourism Marketing, Inc. provided this picture.)
Barbados is also a great place to visit if you're looking to meet the demands of an increasing number of wellness visitors. Visitors will find refreshment not just in the peaceful and revitalizing waves of the Caribbean Sea, but also via stays at specialized wellness retreats or standalone activities like spa treatments, yoga, and meditation sessions. Hiking, bicycling, snorkeling, scuba diving, and paddleboarding are all great ways to relax your mind, body, and spirit.
While many individuals who intend to visit Barbados believe it will be a once-in-a-lifetime experience, they soon learn that it is the sort of place they want to return to time and time again. Travelers learn that each day brings new adventures, discoveries, and encounters, resulting in lifelong memories.
Visit visitbarbados.org for additional information.
Watch This Video-
Barbados is an ideal destination for any type of traveler. The country has a lot to offer, and the restrictions are not too strict. Reference: barbados travel restrictions.
Related Tags
bridgetown, barbados
best way to travel to barbados
best resorts barbados
barbados population