The global tourism industry is flourishing. As travelers flock to increasingly popular travel destinations, domestic and international tourist arrivals are steadily increasing. In 2017 alone, 41 percent more tourists visited the U.S., making it a record-breaking year for tourism in America.
The "future of travel industry after covid" is a question that has been asked many times. The future of the travel industry will be different than what we have seen in the past.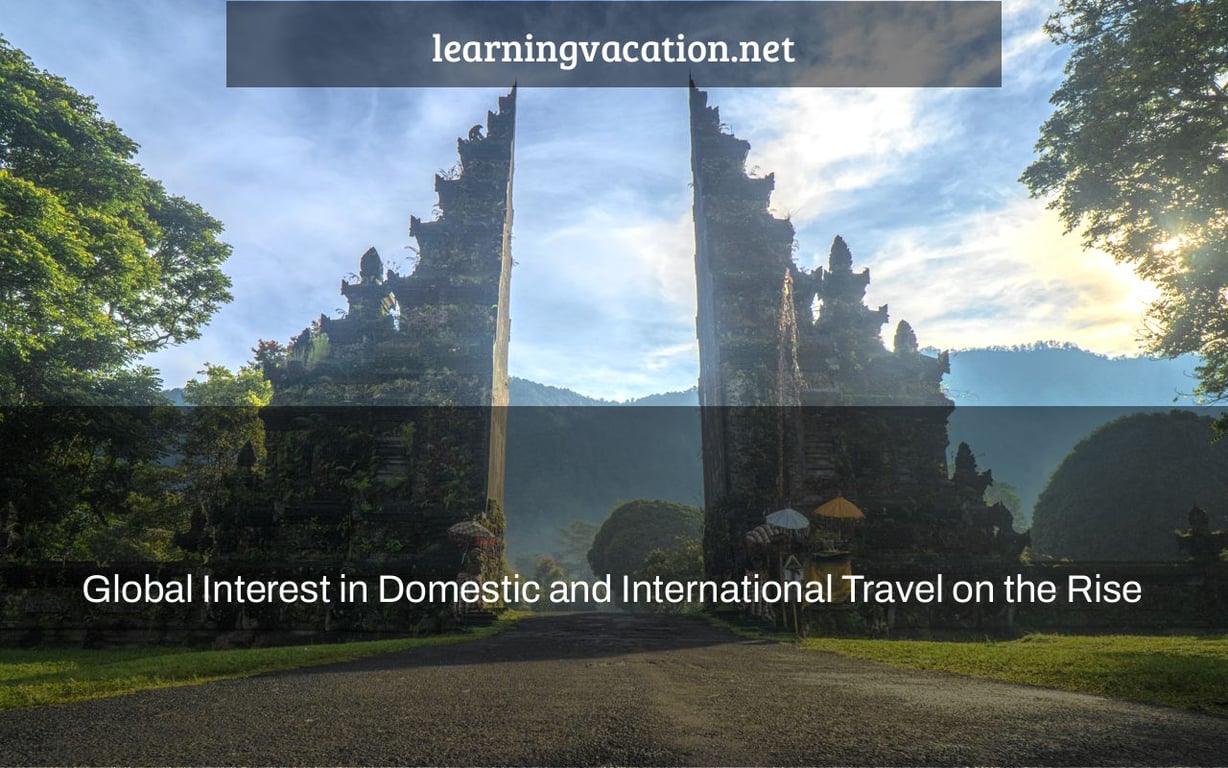 Travel sector patterns have been upended in this uncertain and hard period. The demand to travel to distant areas was nearly exceeding tourism infrastructures in several of the world's most popular locations before the epidemic. International travel is at an all-time low in practically all global markets, thus tourists are focusing more on local vacations.
YouGov's ongoing research has been following consumer mood throughout the globe, and the most recent findings reveal that interest in domestic and international travel is increasing in certain regions while staying unchanged in others.
ADVERTISING
According to YouGov Worldwide Travel Profiles, global consumers' desire for domestic travels for both business and pleasure increased from 51% to 56% between November 2020 and November 2021.
What's Hot Right Now
Domestic travel demand climbed the greatest in individual markets in the United States, rising 10 percentage points from 37 percent to 47 percent.
Travel enthusiasm was also up in the United Kingdom and France, with interest in the United Kingdom jumping from 46 to 51 percent and in France from 54 to 58 percent.
Singapore, in the Eastern Hemisphere, had a surge in travel desire, jumping from 17 to 24 percent. However, interest in domestic travel in Japan and Australia has dipped somewhat.
When it comes to foreign travel, the UAE has the biggest demand for both business and pleasure travel.
Between November 2020 and November 2021, Americans' desire to travel internationally increased by three points.
Again, in nations like Australia, the desire to travel internationally was far lower and stayed basically steady from 2020 to 2021.
In November 2020, Australia's urge for overseas travel stood at 24%. By November 2021, the percentage had risen merely one point to 25%. Japan's growth rate maintained at 6%. Singapore remained unchanged at 33%.
Value for money in the United States was one of the most compelling reasons for domestic travel. The value of a vacation was determined not only by the cost of the holiday, but also by the value of the trip to the tourist (s).
Value was cited by 42% of Americans as the most significant criterion in selecting a domestic holiday location, followed by 36% who said they were looking for destinations with great natural beauty and close proximity to friends and family.
Temperature and climate were cited by 35% of respondents as an influence. Low-cost flights, hotels, and activities were cited by 29% of respondents as factors in their decision, while 28% stated they had previously visited a place. The importance of cultural and historical places was essential to 28% of Americans, while the availability of lodgings was vital to 26%. Safety and cleanliness were ranked lower on the list at 22%, while 21% stated their decision was based on recommendations from friends and relatives.
Watch This Video-
The "travel statistics 2020" is a report that shows the global interest in domestic and international travel. The report also includes data on how much people are spending on these trips.
Related Tags
travel industry – statistics 2021
global tourism industry 2020
international travel restrictions
u.s. travel statistics 2021
travel industry outlook 2021