Cruise News Recap – It's been a busy week in the cruise world!
The "royal caribbean cruise news" is a recap of the week's events in the world of travel.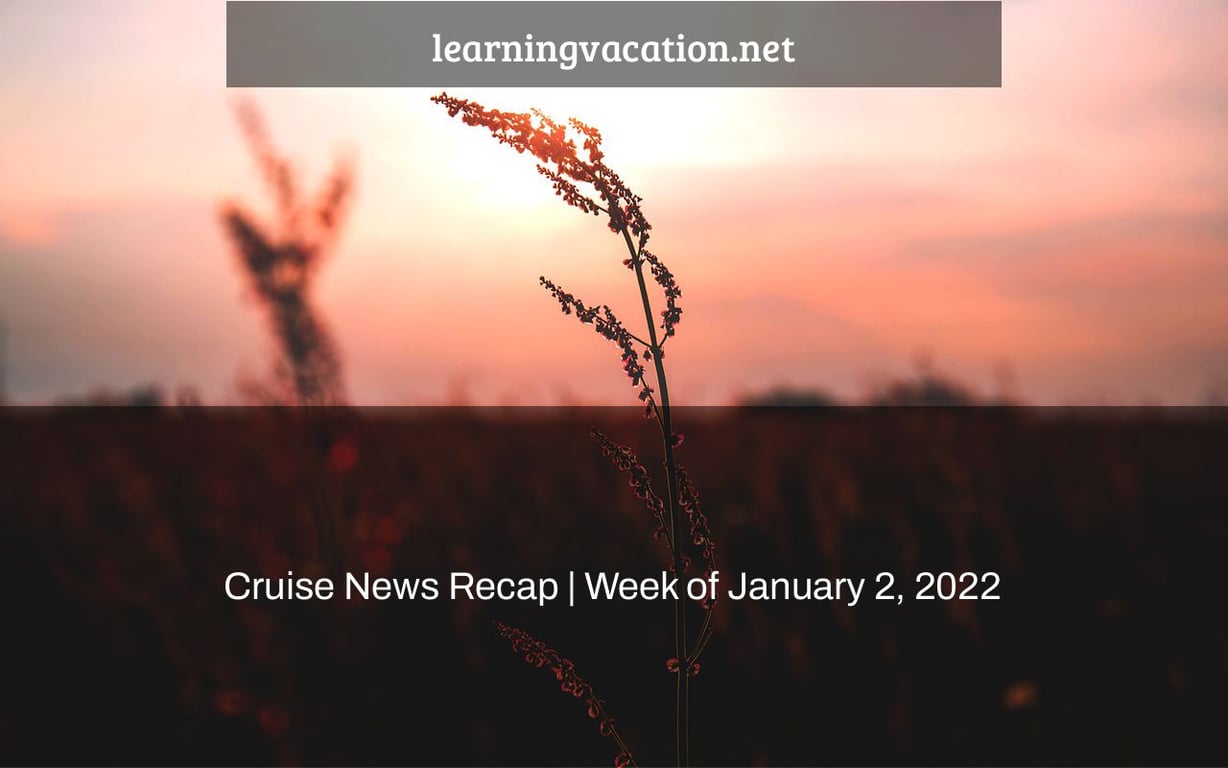 Welcome to the Cruise Radio News review for the week of January 2 to 8, 2022, where you'll find the most up-to-date cruise news, our weekly podcast, and a current YouTube video.
1. Cruise operators have begun canceling cruises this week. Royal Caribbean has canceled a number of voyages on three of its ships due to "ongoing COVID-related problems." The commencement date for a fourth vessel has also been pushed back.
2. A Panama Canal itinerary was revised by Carnival Cruise Line only 24 hours before the ship was scheduled to depart Baltimore, Maryland. The vessel was initially planned to sail a 14-night Panama Canal tour; however, due to quickly shifting "COVID-related conditions," the cruise operator has curtailed the cruise to a 10-night voyage.
3. Due to the effect of the Omicron version on Norwegian's ships, the line has canceled three voyages and delayed the return to operation of five others.
4. Last week, Richard Fain formally stepped down as CEO of Royal Caribbean Group after 33 years at the helm. He will continue to serve as the company's Chairman of the Board of Directors.
5. A 120-night world trip on Regent Seven Seas Cruises' Seven Seas Mariner was drastically changed only one day before it was supposed to depart. Instead of visiting some of the world's most exotic ports, the cruise will now be broken into four pieces, with the Caribbean and Latin America being the primary stops.
6. As the state prepares to restart cruise operations, the Hawaii Department of Transportation Harbors Division has announced the signing of port agreements with Carnival and Norwegian Cruise Line. On January 14, the Carnival Miracle will dock in Hawaii, while Norwegian's Pride of America will begin sailings from Honolulu in March.
Mariner of the Seven Seas (Photo courtesy of Regent Seven Seas Cruises)
13 Tips For Flying With Children is a featured article.
This week's post is about what to know if you're flying to your vacation with children. We discuss why you should overpack your carry-on, avoid connecting flights, and choose your seats deliberately, among other things.
MSC Seashore Review is the topic of this week's podcast.
On this week's Cruise Radio, Chad talks about his recent cruise onboard MSC Cruises' new ship, the MSC Seashore. He talks about his time at The Yacht Club, the ship's ship-within-a-ship complex, as well as his other meals, activities, and entertainment aboard.
Featured Video: Today's Cruise News
The Cruise News Brief from Friday, January 7 is this week's featured YouTube video. Doug discusses the Mardi Gras making her first voyage to Grand Turk, Royal Caribbean announcing her summer 2023 Europe itinerary, and Carnival and Norwegian completing port arrangements with Hawaii.
Watch This Video-
The "royal caribbean blog covid test" is a travel news recap that includes cruise ship reviews, itineraries, and more.
Related Tags
royal caribbean announcement today
royal caribbean cdc requirements
royal caribbean blog odyssey of the seas
royal caribbean covid cruise
cruise lines news